Just outside the town, there is a square covered by fire. All the time. No-one wants to put them out, and they give some protection from creatures that live behind them.Some say they see visions of future in those flames.
Suddenly the silence of the streets somewhere in the outskirts of the town where no one sets their foot was disturbed by a footstep sound. At first the sound was quite silent, but as it got closer to the burning square it became louder. It would be logical to see someone walking towards the fire but there was no one in sight. Only when she sound got so close to the fire, it stopped. As if the creature walking to the fire just stopped. Slowly the shadow was beginning to appear out of nowhere. It formed a human body, it was a well-built female body actually. The shadow turned into a woman who was standing in front of the fire with her big eyes looking at the fire. It was unusual to see such a sight after a really long while wandering nowhere. The woman could see bigger buildings ahead and they didn't look so damaged which people couldn't live in.
-Maybe I should turn it on.
The female talked to herself about her thermal-optical camouflage. She didn't know what dangers could be waiting for her in the town, but she was tempted to explore more. Maybe she would find humans there? She just had to know so she went in the direction the town was.

Makoto




Posts

: 8


Join date

: 2010-04-09

Character sheet
Hit spots left:


(10/10)



Something big talked to the girl, just behind her.
-Are you sure of this ? I know I'm asking this for the hundredth time, but, have you really taught this trough ?
The girl startled. She wasn't expecting anyone else here. As far as she knew, there was no one here besides her.
-I'm sure that I want to find life on this deserted planet.
She said with a calm voice and suddenly turned around to see who was talking to her.

Makoto




Posts

: 8


Join date

: 2010-04-09

Character sheet
Hit spots left:


(10/10)



A big man turned visible in front of the girl.
-Come on Trickster , you say that for every god damned place we go through. I do not want to be a nag, but come on.... How about we just stop somewhere, at least for a weak or so...
Makoto looked at the guy but didn't show any emotions that would make her look surprised.
-I thought you were long gone somewhere.
She said with a calm tone and turned around.
-I'm going to check out that town.
Before even finishing the sentence she started going forth. She took a few slow steps forward and turned around to look at her companion.
-You're coming or not?
With a warm smile she gazed at the guy as she turned to him for a second.

Makoto




Posts

: 8


Join date

: 2010-04-09

Character sheet
Hit spots left:


(10/10)



-Somewhere ? - Man looked surprised .- you left me inside that beats belly.
The guy looked down, the smiled.
-Like always, I'll be somewhere, still -nowhere..
He turned invisible.
Makoto didn't feel the need to say anything else. She turned around and went straight towards the town.

Makoto




Posts

: 8


Join date

: 2010-04-09

Character sheet
Hit spots left:


(10/10)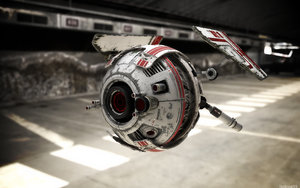 Something start falling from sky. It was capsule. Capsule impact to house and then it reached first floor. Huge cloud of dust came out from first floor windows. From dust came out man he looked to one side to other and then he moved. After dust sunkened there was no capsule.

Macbeth




Posts

: 38


Join date

: 2010-04-08

Character sheet
Hit spots left:


(10/10)





Similar topics
---
Permissions in this forum:
You
cannot
reply to topics in this forum